Patio Session 4.
Already our fourth patio session of the season. What better way is there to properlu end the summer season than walking around giant horticultural scuptures?
Classical Music for Studying & Brain Power - Mozart, Vivaldi, Tchaikovsky...
Yah, what we thought too. This September bonus episode is our way of celebrating International Podcasting Day. We spent the week audio journalling our adventures and mishaps, recording on handheld devices on the fly - often while driving it seemed. We ended up talking a lot about other great podcasts too, so make sure to check them out.
You are here
We hope this behind the scenes episode sheds some light on what it's like being a podcaster. Hopefully, somehow, it can help bring us all a little closer together. Patio Session 3. It's a hat trick: our third Patio Session. We sat down in the woods to chat about Banned Books week. Matt tells the story of a few challenged books from British Columbia, Canada while Phil provides a brief overview of what Banned Books week is all about. Patio Session 2. We took our second Patio Session to the forest. No really, we like literally went and sat in the forest next to Phil's property.
Patio Session 1. Semi-Intellectual Musings's first recorded Patio Session.
The Thyroid, Cancer and You.
Ich träume mit offenen Augen from the operette Die lockende Flamme - Score;
Forgetting Zoe!
Musings, amusing or otherwise.
Students Losing Out: four essays on adjunct labor in higher education!
JUNK MALE?
Somehow the discussion went from a lovely view of the Gatineau hills to a ghost story. The Art of Satire. We figured a look at satire is a good entry way into the realm of the forbidden. Before we fall too far down that rabbit hole, we pause to thank some friends of the show.
Too offensive and the satirist comes off as simply ill-hearted. Not offensive enough, however, the aspirating rhetorician will appear to be but a decoy or in John Stewart's words: a hack. A good satire, a satire that sticks and makes people remember the punishment has to have just the right amount of wit, humour and pointedness. In this episode we discuss the art of satire from books, to plays, to visual arts and music.
We try to understand what the idea of satire is and how it is best practiced. We wonder how satire differs from parody, irony, lampoons and farces. Not for the faint of heart. Networks of Conspiracies - Part 2. This is the conclusion to Networks of Conspiracies Part 1.
We end with a discussion and a montage of newsroom sound bites from the most organized series of events in recent United States History: September 11th We get a little emotional about the whole affair, then ask some tough questions about the dark corners of the internet. Benjamin Disraeli, Coningsby, or the New Generation Dark but subtle, it was a perfect way to end a long recording session.
Networks of Conspiracies - Part 1. But first, they settle a debate about peameal bacon: friend or foe? Phil recounts a Facebook occurrence involving the Bombs Away podcast. Save us all, hockey season better start soon. Networks of Conspiracies - Part 1 From government cover ups to alien encounters to covert mind control programs, conspiracies and conspiracy theories have captivated our imaginations for generations.
But what can social science, humanities and arts offer us in order to make sense of enigmatic tales? By situating conspiracy theories in time and place and by focusing on the context and setting, we are provided with a unique view of socio-cultural anxieties and political uncertainties.
By paying attention to the networks that form around conspiracies, we can then start thinking about the societal, cultural and political apprehensions of our times and bring some certainty to uncertain futures. Hockey Night at the Museum. As the leaves turn to bright reds and golden yellows in our fast approaching fall season, nightmares of long snowy winters begin to occupy our minds. After all, it is September.
A Book of Dibbles
For some, September means back to school. For us, this month also means leaving the enchanted woods where we record this podcast to venture into the world. At least from what we can see. We talk cognitive nutritional supplements in a new Top 5. From local team fundraising drives to very public NHL product endorsement, and from outdoor rinks lit throughout the night to the quasi-ubiquitous talk about who will win the Stanley Cup this season: hockey is a part of Canada, there is little denying that. But what happens when hockey becomes part of an exhibit meant to be a celebration of the influence of the game?
Could the confines of the museum trap hockey, limiting our impression of just how pan-Canadian the game is? Matt gives us a thorough runthrough of the display as we dive into the socio-cultural aspects of the exhibit. You can find the show on Twitter poplarcove, their website jocelyndevore.
Revolutionary Forces of Change. While we continue to podcast in the sleepy woods, the world continues to spin - perhaps out of control.
Augusta Read Thomas - Composer: Recordings
Good thing Matt brought a special guest along to this episode, because Phil seems mad about recent events and wants some answers. We talk politics and some current events before getting into a new recurring segment. We tackle Youtube or U2: friends or foes? We talk about the forces that fought fascism and momentarily created an egalitarian ideal. Evan offers us an overview of some of the main players. We discuss the social and cultural aspects of the implementation of anarchist and libertarian socialist organizational principles throughout various portions of Spain.
We end by drawing connections between the Spanish revolutionary ideals of the past and present day Kurdish revolutionary forces. Suggested Reading: Francisco J.
The Trifecta: Bernstein, Faith, and Music?
Books by Spirita!
Household Stories by the Brothers Grimm (Dover Childrens Classics)!
David Graeber's twitter feed is a great way to keep up on the Kurdish propaganda. Listen more. Find new shows, rate the shows you love and do what the cool kids do. It must have something to do with the eclipse. Phil is back from a short trip to Montreal that involved a grilled cheese. Is his call to sharpen the axe still relevant today? Phil recommends two podcasts: Oh No! David Letterman put out his top 10 lists night after night, and everyone fell in love.
So, with a feeling of nostalgia, we decided to offer you our Top 5. We truly hope you enjoy it! Check out podernfamily podmosphere and 2PodsADay for the best in indie podcasts.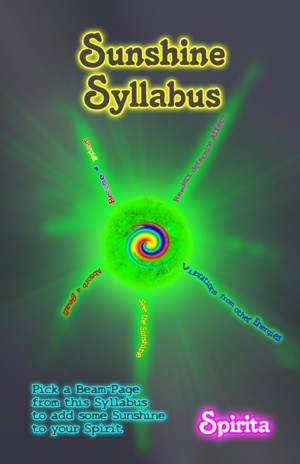 Symphonetic Musings (The Spirita Collection)
Symphonetic Musings (The Spirita Collection)
Symphonetic Musings (The Spirita Collection)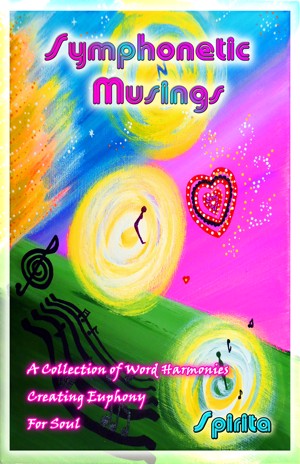 Symphonetic Musings (The Spirita Collection)
Symphonetic Musings (The Spirita Collection)
Symphonetic Musings (The Spirita Collection)
Symphonetic Musings (The Spirita Collection)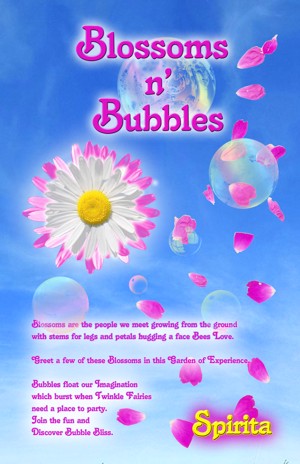 Symphonetic Musings (The Spirita Collection)
Symphonetic Musings (The Spirita Collection)
---
Copyright 2019 - All Right Reserved
---